Panel discussion – Love Cycling Go Dutch conference on 5 November 2013 in Newcastle.
Apologies for the sound, it does get better after 4:17.
Chaired by Christian Wolmar (go to 31:15 for summing-up)

The Panel (left to right)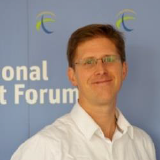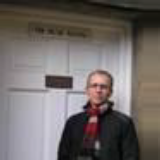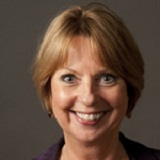 • Philippe Crist – Organisation for Economic Cooperation and Development
• Geoff Vigar – Newcastle University
• Katja Leyendecker – Newcycling
• Marjolein de Lange – Dutch Cycling Embassy
• Councillor Marion Talbot – Newcastle City Council
Christian Wolmar, summing up the Love Cycling Go Dutch conference in Newcastle 2013
I must say this has been a fascinating, inspiring, lots of fantastic presentations. And in terms of Newcastle – the very good news – you have got £5.7m to spend in 18 months – and, okay, there is a downside to that, but there is also a plus side to that, which is: it clearly opens the way for innovative solutions, participation with people, new ideas and doing something emblematic, which I think is very important: something that comes out of it.
And the politicians have to buy into this because if this £5.7m is frittered away on a bit of blue paint and a lot of 'consultation' they are not going to look out of it. So, everybody has to buy into this, and I think that is a real positive.
On a slight downside, I went for a run this morning along the water front and also had a wander round with Claire Prospert [Secretary, Newcycling] yesterday around the city centre, and walked here. And there is quite a long way to go and I think what is needed is some overall thinking about what the city centre is about, where you could begin to say, well, we don't really want parked cars there, we don't really want this little alleyway to be used by cars, it could be closed off and pedestrianised, cafes could come out or whatever.
The water front is absolutely fantastic. Right, and clearly, you know, it's been the result of a lot of investment and is a step change. When I first came to Newcastle, possible twenty years ago and it's completely different from that.
But leading up from the water front, for example, is already quite difficult, not very friendly for pedestrians and could really do with some kind of thought as to how to improve, what is a fantastic tourist area with enormous economic potential.
And that is something I have taken away from today's conference – and I think should be emphasised – which is that cycling is not about cycling. It's a part of a wide range of strategies and important factors that determine the success or failure of a town. It's an important component, it can be a tool, a catalyst, but it's not only about the benefit for cyclists.
It's about the benefits overall.
It's about economic benefits.
It's about health benefits.
I was talking at lunch to a doctor [Paul Goldsmith, Cycling Tynedale] who was emphasising to me just how many diseases results from insufficient exercise. And it's not just heart disease and respiratory diseases and the like. There is a whole range of conditions from Alzheimer's to Multiple Sclerosis to all sorts of other diseases where exercise would make a difference.
This is part of a fantastically wide agenda, over urban planning, over health, over the economics – as Philippe [Crist] emphasised – of a whole range of issues.
I think the message take away from this, cycling is not just about transport, or cycling or whatever:
It's about being a change agent for a whole city.
And I think Newcastle with the money it's got to spend, it's has got a fantastic opportunity. I hope, maybe I come in 18 months time here and see something really emblematic, things that have changed, and make a real difference and lots more people cycling – not just 6 o'clock in the morning when I was jogging – but all day long.
Thank you very much for an inspiring conference. Thanks to the organisers Newcastle City Council, the Go Dutch involvement, the conference organisers [see bottom of page]. I think everyone who has been involved has contributed to a fantastic successful day. Very few people wandered off which is always a good sign of a good conference. I think this is the start of something not the end of something.
So, thank you very much. Hope you enjoyed the day. And have a safe journey home.
Thank you.
You can find other presentations on the LCGD conference page here.